Sep 1, 2019 Cultura, Educacion, Entretenimiento, Espanol, Literatura, Local
COMUNICADO DE PRENSA
La Casita Cultural Center
109 Otisco St., Syracuse, NY 13204
September 2019
CONTACT: Luma Trilla – Tel. 315-443-2151
La Casita Cultural inaugura el Mes de la Herencia Latina 2019 con un programa enfocado en la cultura urbana, la vida en el barrio, el grafiti, el hip-hop y el reggaetón.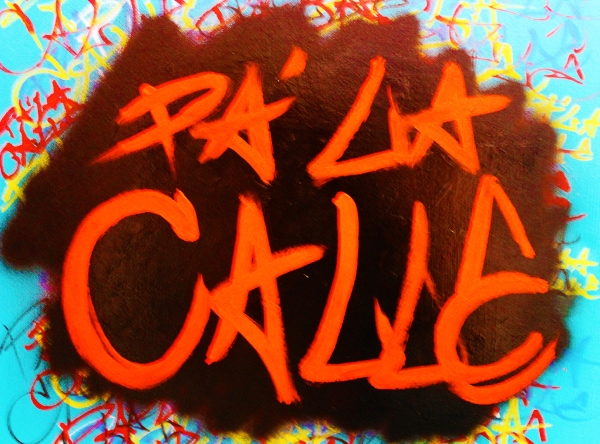 SYRACUSE, NY: La Casita Cultural celebra el Mes de la Herencia Hispana con un gran evento de apertura lleno de música, baile y una nueva exhibición el 13 de septiembre de 2019 comenzando a las 6:00pm. Este evento es gratis y abierto a toda la comunidad. Habrá menú de comida tradicional caribeña y presentaciones en vivo de los grupos de baile Raíces y Domenique's Dance Creations. La Casita está localizada en la calle Otisco 109, Syracuse NY 13204.
La nueva exhibición titulada "Pa' la calle" presenta la obra de Bennie Guzmán, un joven artista residente en Syracuse que se abre camino en nuestra comunidad. La recepción
de apertura será el evento inaugural del Mes de la Herencia Hispana en La Casita. Al igual que otros programas de exhibiciones pasadas en La Casita, Pa' la calle establece el tono y tema central para una serie de eventos y programas que examinarán la cultura urbana, la vida en el barrio, el arte callejero, el grafiti, el hip-hop y el reggaetón durante el año académico 2019-2020. "Creo que el arte es la mejor manera de abrir una conversación," dice Bennie Guzmán. "Y creo que para conversar con la juventud de nuestra comunidad donde el hip hop, el reggaetón y el grafiti son tan prevalentes, ese es el lenguaje que necesitamos."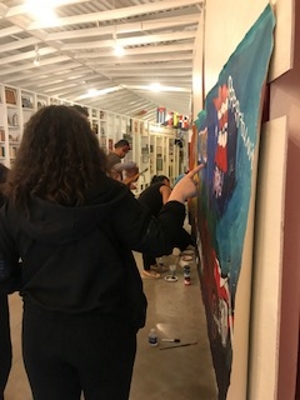 "Pa la calle" destaca una colección de pinturas, una serie de retratos que reconocen a latinos y latinas prominentes en nuestra ciudad de Syracuse, personas comprometidas con el desarrollo y bienestar de esta comunidad y que además han sido entusiastas colaboradores en apoyo a los programas de La Casita. Los retratos incluyen a Gregorio Jimenez, director ejecutivo del Near West Side Initiative; Bea González, vicepresidenta de la Oficina de Encuentro Comunitario de Syracuse University; José Miguel Hernández Hurtado, director artístico de La Joven Guardia del Teatro Latino; Hugo Acosta y Marisol Hernández, director y editora en jefe de CNY Latino, entre otras personalidades de esta comunidad.
Guzmán también trabajó con un grupo de adolescentes del Westside y otras comunidades locales para crear un mural inspirado en los sueños y aspiraciones de estos talentosos jóvenes de nuestra comunidad latina. El programa para jóvenes Un equipo-Un sueño de La Liga de Acción Hispana participó en este proyecto que se completó durante el pasado mes de julio este verano.

"Este proyecto busca conectar con nuestra comunidad en una nueva manera," dijo Guzmán. "Buscamos resaltar todo lo positivo que sale de esta comunidad y desplegarlo para que todo el mundo lo vea."
El trabajo de Bennie Guzmán como artista está dedicado a compartir las narrativas y vivencias de las comunidades marginadas. Proveniente de San Antonio, Texas, Guzmán tiene un bachillerato de Colgate University en Arte e Historia del Arte, con concentración en "Studio Art" y en inglés. Actualmente trabaja en La Casita, a cargo los medios y comunicaciones.
Letra del Reggaetón
La exhibición precede un panel de discusión titulado "Letra del Reggaeton / Lyrics of Reggaeton" que se llevará a cabo el 16 de octubre a las 6:00pm en La Casita. Este evento será gratis y abierto al público. Un grupo de profesores, estudiantes y DJs locales tendrán un diálogo abierto sobre la controversia que ha generado la letra de las canciones de hip-hop y reggaeton, el impacto global que han tenido estos géneros en la industria de la música, y el indiscutible éxito que han conquistado en los mercados jóvenes a nivel mundial. Los miembros del panel incluyen a los profesores de Syracuse University: Todd Herreman, especialista en industria de la música; David Knapp, expert en el hip-hop árabe; Biko Gray, autor de Breaking Bread, Breaking Beats: Churches and Hip-Hop—A Basic Guide to Key Issues. A ellos se unen Hasan "DJ Maestro"Stephens, director del Good Life Youth Foundation y DJ profesional; Liamna Pestana Roche, estudiante en la Escuela de Música Setnor en S.U., quien hablará de la prohibición del reggaeton en su Cuba natal, y Roberto Pérez, DJ profesional y co-fundador de La Familia de la Salsa.